About us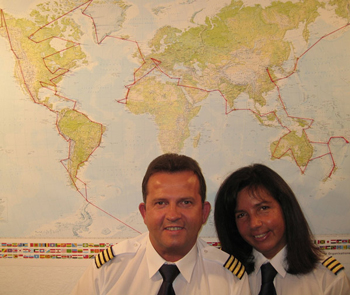 DETLEF HEUN
After working self-employed for 20 years in automotive paintwork, maintenance, retailing and automotive parts, I decided three years ago to realize my dream of flying around the world.
I had close connections to flying. At the tender age of 14 I began my first gliding lessons, and had my first solo flight on a Grunau Baby.After earning my gliding license, I passed the power glider examination in 1979 and achieved the Airplane Rating one year later. Then gained the Tow Rating, the CVFR rating and Night Flight Rating. I then went to the USA and obtained the American Instrument Airplane Rating.
Back in Germany I then qualified as an instructor for power gliders and airplanes. Since the practical Pilot Instructor qualification in Germany appeared to me to be somewhat meager, I returned to the USA to expand my aeronautical horizons. I completed an extensive aerobatic training on a Citabria and had my first experience flying Pitts and Boeing Stearmans. The Multiengine Rating followed this. In Germany I then achieved the German Instrument Flight Rating and began my training as a commercial pilot.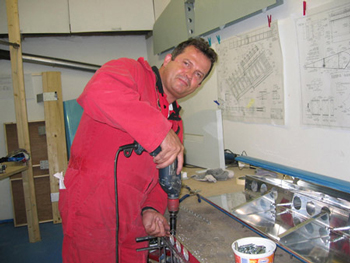 LILIANA TAGLIAMONTE
I have completed 4 Atlantic crossings in a sailing yacht and traveled widely enjoying many different cultures. My dream of flying had not died, my thirst for adventure had not dwindled, and so I decided, as soon as the possibility arose, to complete my PPL-A training. Even before I held the license in my hand and before I had a chance to accumulate any flying experience, I was already considering flying around the world.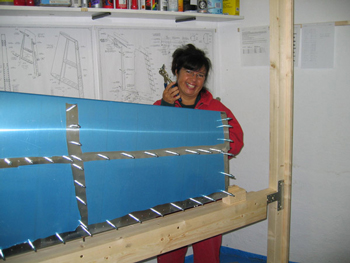 To explore our globe, to meet new cultures, constantly making new discoveries, at the same time having the chance to put my recent flying experience into practice; that is the greatest attraction for me.