THE AIRCRAFT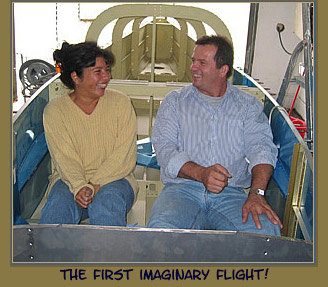 CONSTRUCTION OF THE RV7
We have searched long for the right airplane.There were no ready made for our wishes. What could we do? Make one ourselves? Sure! With the adequate knowledge. I´m glad Detlef has this knowledge!
The decision was made: we will build our own airplane!!!! We ordered an RV7 from vansaircraft.
It has taken us a whole year to build the RV7 , full time work, with us two. Here you can see a selected slideshow, because I don´t think you want to see the 5000 pictures??
Click here to go to Construction Pictures
EQUIPMENT
On this other slide show you can see the equipment and avionic we carry with us.
If anybody is interested in seeing all the rest of the building stages , here the links: