Flying Friends 8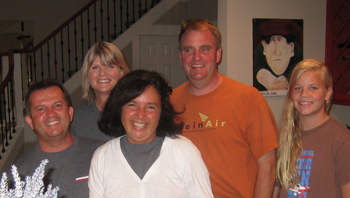 A great stay with family Hickmann, visiting the Spruce Goose and and just having a great time together.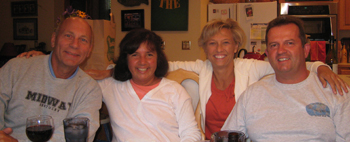 A fun time with Tom and Lynne Maginnis and their friends and the boat ride.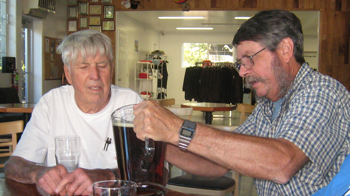 It was a real surprise when we saw in our email the invitation from Lombard and Nickless. We just flew to Boonvill to see "The place to go"!!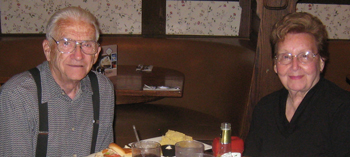 Wanting to pitch up our tent, when suddendly Larry appeared and said that if we would not prefer a soft bed and a nice shower..? Of course!! Two days after he also brought us to see the moose and the harbour.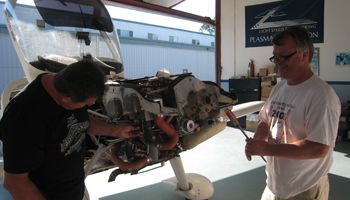 Klaus Savier, our sponsor, who has the best electrical ignition you can get in the market.A great professional and a great cook!
In Texas we stopped with fellow germans, Renate and Keith Newmann and getting to know some crazy pilots.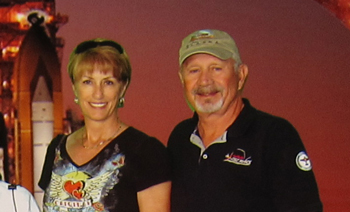 In Texas we visited the space center with Gary and Beneta Haley. A great stay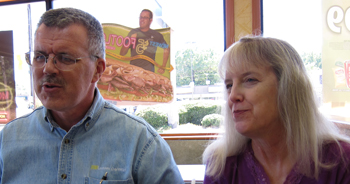 Tom showed us whole Minden and introduced us to his students at his school.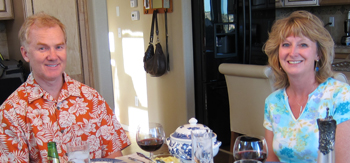 With Carol we made a beautiful excursion to the Rocky Mountain National Park. A very special experience.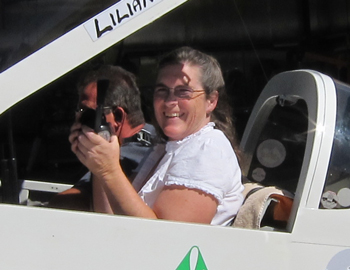 With Kathleen and Robert we visited almost all Las Vegas, for us a unique experience. From there we flew to the Gran Canyon, Bryce Canyon and Monument Valley. With them we also got to know David Copperfield.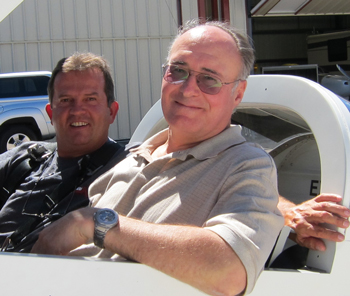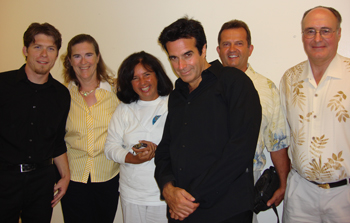 With David Copperifeld - the magician.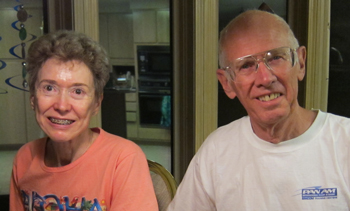 Just in front of Kermit Shields house we saw for the first time a bear!! Kermit took us to a western village. Just great!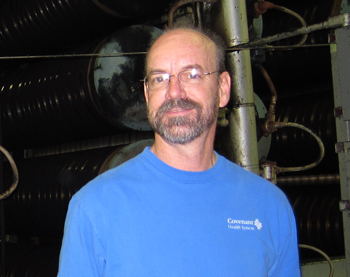 Here in Texas, with Larry Griffin we saw for the first time cotton. Not only the plant, but also the whole manufacturing procedure from the plant until it is a "blue Jean".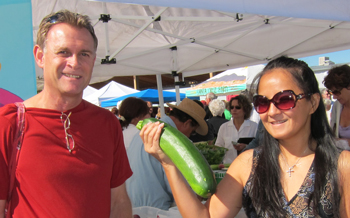 With Don and Pathira Best we went to the mountains, and not only that, we had also a great picknick in the height of the mountain with a view to Albuquerque (New Mexico) at night. Just wonderful!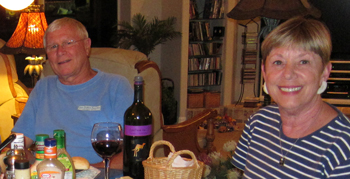 After our "round the USA" , Larry and Cheryl Mcclure offered us their wonderful home and gave us a great party. We enjoyed every minute with them. Our flight continued to the Dominican Republic where we will start editing our DVD and all the pictures taken during the last year.