OSHKOSH - THE HIGHLIGHT OF AVIATION
The first time in Oshkosh!! You have to see it once in a lifetime.
Pilots from all over the world, planes in every shape, airshows, parties, and lots of forums where to learn from.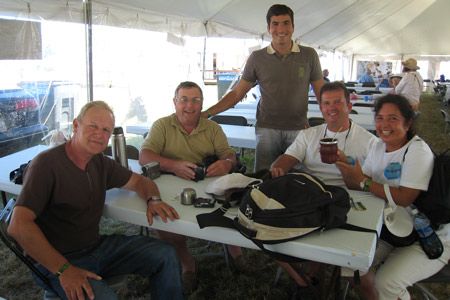 We enjoyed meeting our sponsor, Greindl from MT Propeller.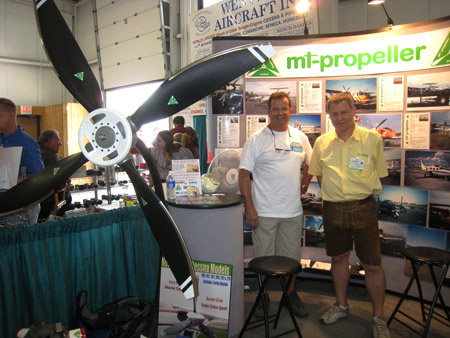 We have been by AVMAP , Advanced Flight Systems and Trutrak.
TRICKAIR has joined our sponsor list, for which we are most delighted. Thanks to Rick and Sandy, we will be able to land safely on the South Pole and intend to land on the North Pole.
After a lot of research, we decided upon TRICKAIR , since their great advantage is the quick and easy installment of the skis.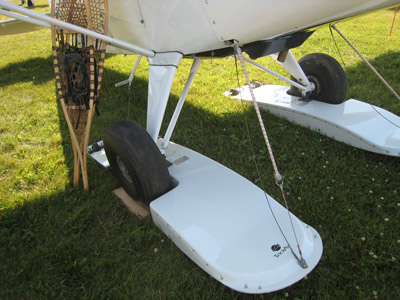 With the first snow, (we hope the first snow comes in november??), we will do ski test flying in Wisconsin with Rick Discher.
GOODYEAR has sponsored us the tires, heavy duty tires to support the extra load.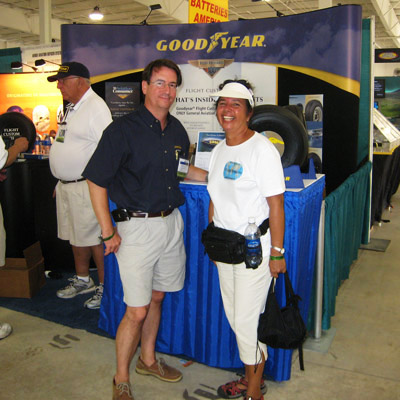 CONCORDE BATTERIES sponsored us the batteries, the heart of the system of our RV7.
We met a lot of pilots from all over, from Japan , Argentina , Brasil, Costa Rica, etc. We are going to visit them all, and share our experience with them.
Back to Logs at a glance