USA 2
Wisconsin, Michigan, Minnesota, South Dakota, Montana
Oshkosh is something special: This is the place where you feel the spirit of aviation at every step.
The rainy week before starting the Airventure, made that the airport was under water. We flow IFR in and only very few people were there as we arrived on Friday.
As we parked our airplane, the tailwheel disappeared in the mud.
The first day we could sleep inside the office which was in front of the camping area. The grass was soaked with water and it would not have been a good idea to pitch up our tent in that condition.
The EAA honoured us with the best parking place you can get. Beside the "Brown Arch". Near the "Shell Square"
The whole day, our plane was surrounded by people who were interested in our flight. It was really enjoyable to talk to so many enthusiastic people and share experiences. We met also pilots, that we met months before during our jouney. The world is so small !
We also were in the magazine "Airventure Today" and in the "Airventure Radio"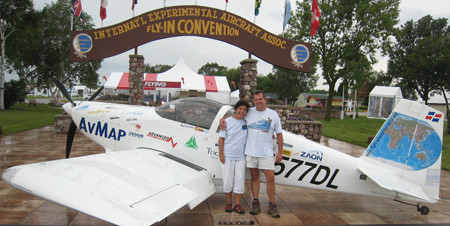 Lonely in front of the "Brown Arch"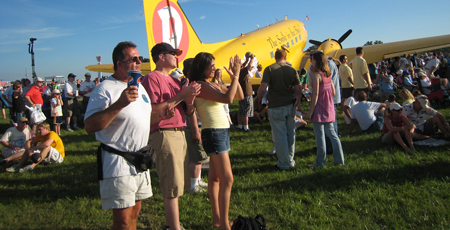 Very crowded during the week.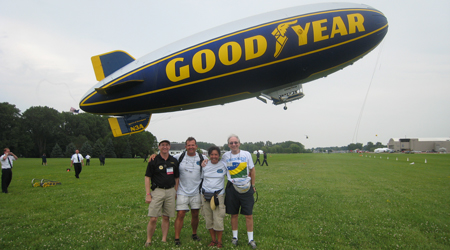 Goodyear invited us for a blimp ride.
In Charlevoix, Michigan we made a boat tour with Al Ranger.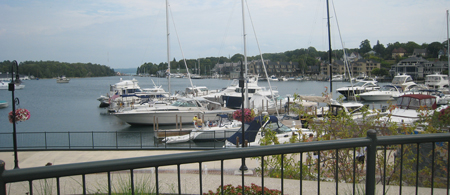 View over the harbour
The Airport and Lake Charlevoix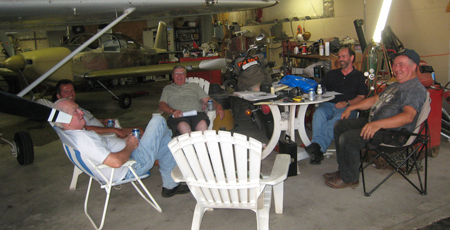 Hangar Talk in Cambridge, Minnesota with Walt Ray and his friends.
In Sturgis, South Dakota, John Bruch showed us the biggest motorcycle festival of the world. We had never seen so many motorcycles with their shiny chrome in our live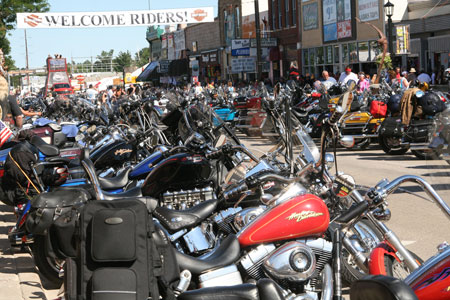 More than 200.000 !!!! chrome glittering Harley-Davidsons made us blind.

Mt.Rushmore in the Black Hills was the other highlight to see in SD.
Bozeman, Montana. A wonderfull place to stay overnight. The best spot, in the whole USA to camp insight an Airport. Everything you need is there: shower, toiletts, BBQ. The people around were also very friendly and helpful. John Kennedy gave us ride to explore the city and the vicinity.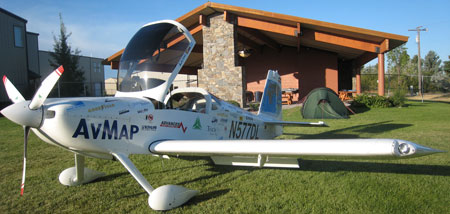 It is a must, to visit this wonderful airport and town.
Back to Logs at a glance