USA 5
Texas, Louisiana, Florida
Lubbock, Texas. We were guests of Larry & Jo Griffin. Larry is textile engineer in the US hugest cotton factory. He showed us, how denim is made.16miles of denim every day. We visited cotton field, in different stages, saw how they harvest the cotton flowers and finally made a 2 hour tour through the factory.
Oil pumps are all over within the cotton fields; I wish I have one!
Larry showed us also the IRON HOUSE of his friend Robert Bruno. An architect who built this unique and futuristic project. Me made a lot of pictures from the inside.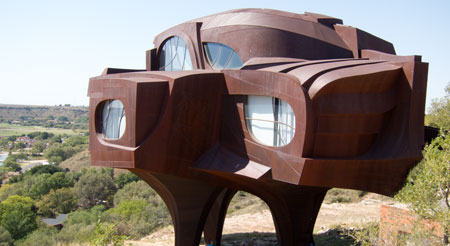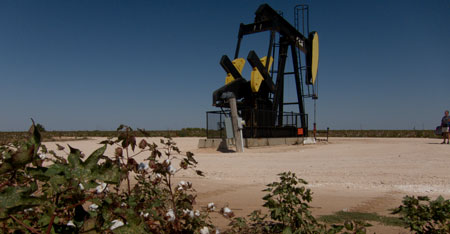 One of the oil well in the cotton fields.
In Dry Creek, HOUSTON we parked our plane in the hangar of Renate und Keth Newmann. Keth celebrate us a great pancake breakfast at the pool.
Gary and Beneta Haley gave us a bed and showed us Houston. The MUST is to see the NASA SPACE CENTER. It took a whole day and the history was very informative and thrilling. Starting by the MERCURY, over the APOLLO to the modern ISS. Lili took some pictures of the original SATURN V rocket.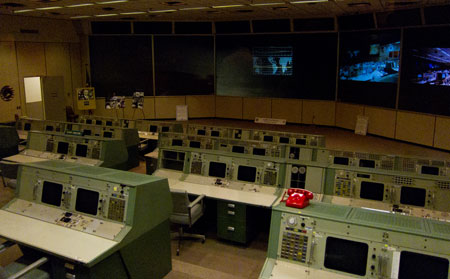 The old control center of the Apollo mission
MINDEN, Louisiana. Dorothy and Tom Grant were here our parents for two days. The town was settled by German pioneers. We visited a couple of houses from this founding period.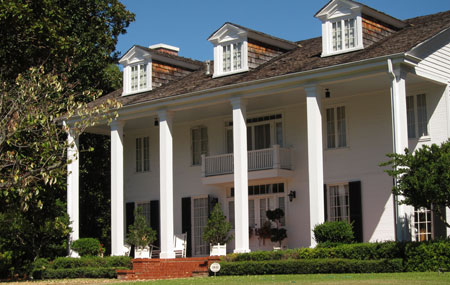 A house of one of the German founders of Minden, Louisiana.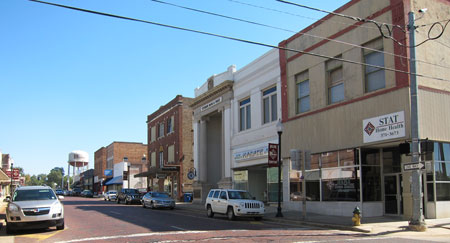 The main street of Minden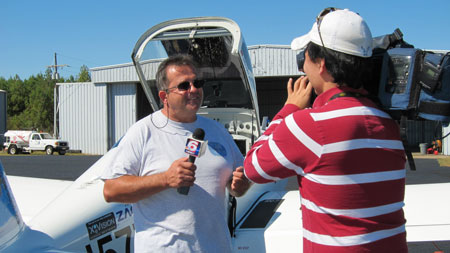 The last TV interview in Minden. We did 68 on our 18 month trip around South- and North Amerika
We are back. Back from our tour around the USA. Not the whole USA. In the spring time, on the way to Europe we will visit the northeast part.
We are back in this great country.  Great people and a paradise for flying. No permissions, only few restrictions, no landing fees and the fuel is still cheap.
Keep it in this way and fight for the freedom in the air. This makes the different!!
We are back. Back at HOME. Back in our AMERICAN HOME BASE. We feel always good when we are here. So many friends. In September 2007, as we arrived here to finish the airplane, we could never expect that we made so much friendship and get so much support. Punta Gorda is something special for us. We call it our HOME in the USA.
Here some pictures of our WELCOME PARTY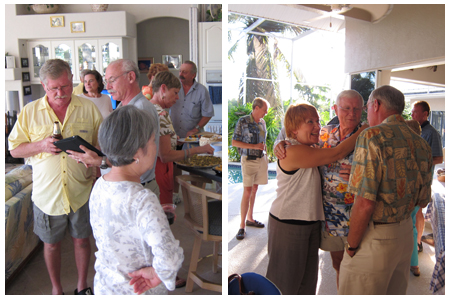 Woow !!! The new I-Pad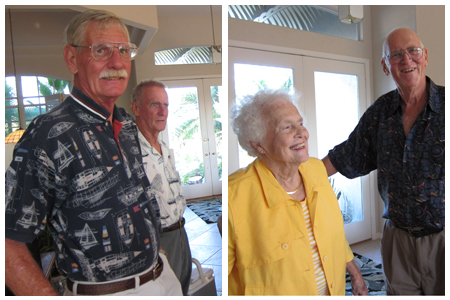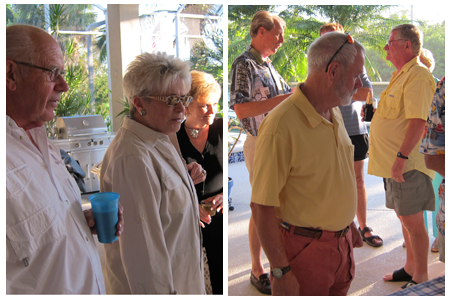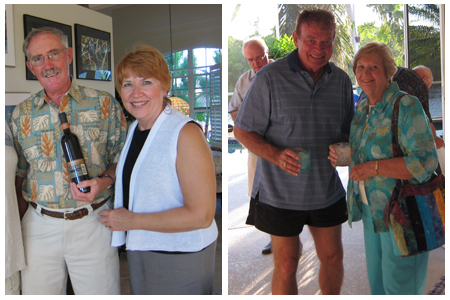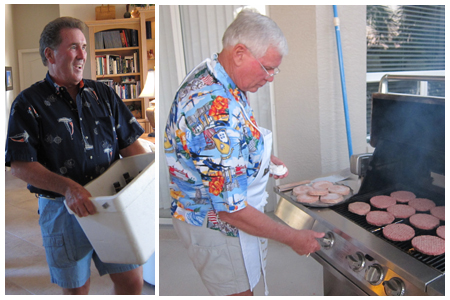 More beer and more hamburger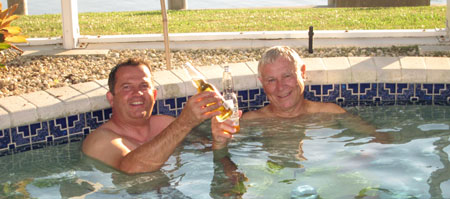 Now it's time to relax. Cheers!!!
Thanks Larry and Cheryl McClure for this nice party at your home.
Back to Logs at a glance