SAN ANDROS FIRST LEG!!!!
The first one is always the most exciting part. We are still nervous, due to the last days of stress, fixing things and getting everything packed in our plane. All tighten up, nothing had to be loose. And finally here we are. The flight was only around one hour, but a very exciting flight. Here we made customs and immigration meeting two very nice officers.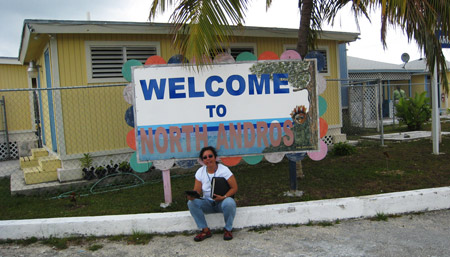 As we were going back to our airplane, to leave for Exuma, we met a german couple, Arunya and Stefan , who invited us to their home, and cooked for us some wonderful banana pancakes. We enjoyed their company for two days.
Back to Logs at a glance