EXUMA - STANIEL CAY
SECOND LEG!
Another short trip. The first night we put up our tent behind the airplane, although we had to take it off the next day for security reasons. See closely between the pine trees, there is the tent, green as the trees.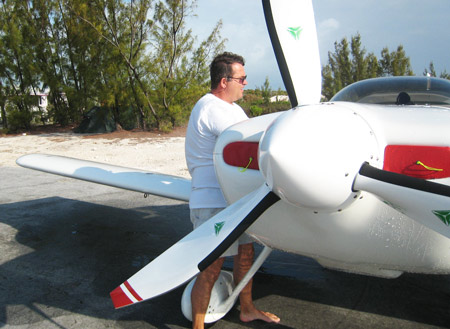 The following days we were very lucky to find Nancy and Bill, who offered us their house. We stayed anyway in our tent, but on their private beach.
We made a boat ride to Thunderball cave , were they made a shot of the movie James Bond "Thunderball". Snorkeling with hundreds of fishes of all colours was real fun.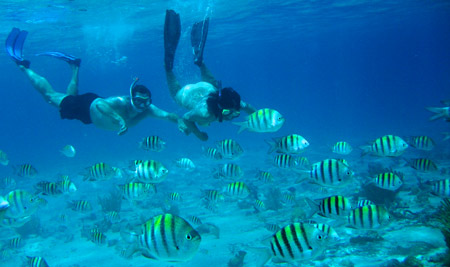 One very special food was the self caught Wahoo they offered us for dinner. Just delicious! We somehow do not want to leave the Exumas right away, there are just too beautiful.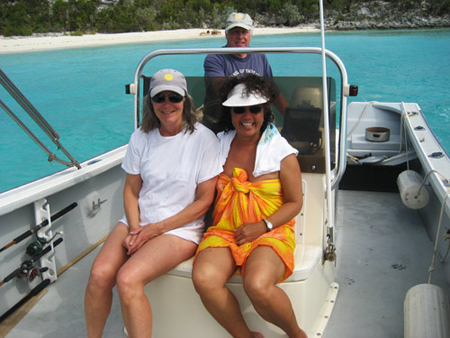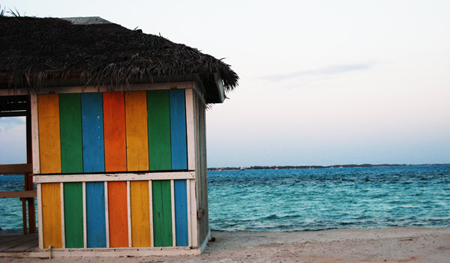 The colors of the Bahamas.
Lets see what the following days will bring us!
Back to Logs at a glance